Gig Workers' Meetup

---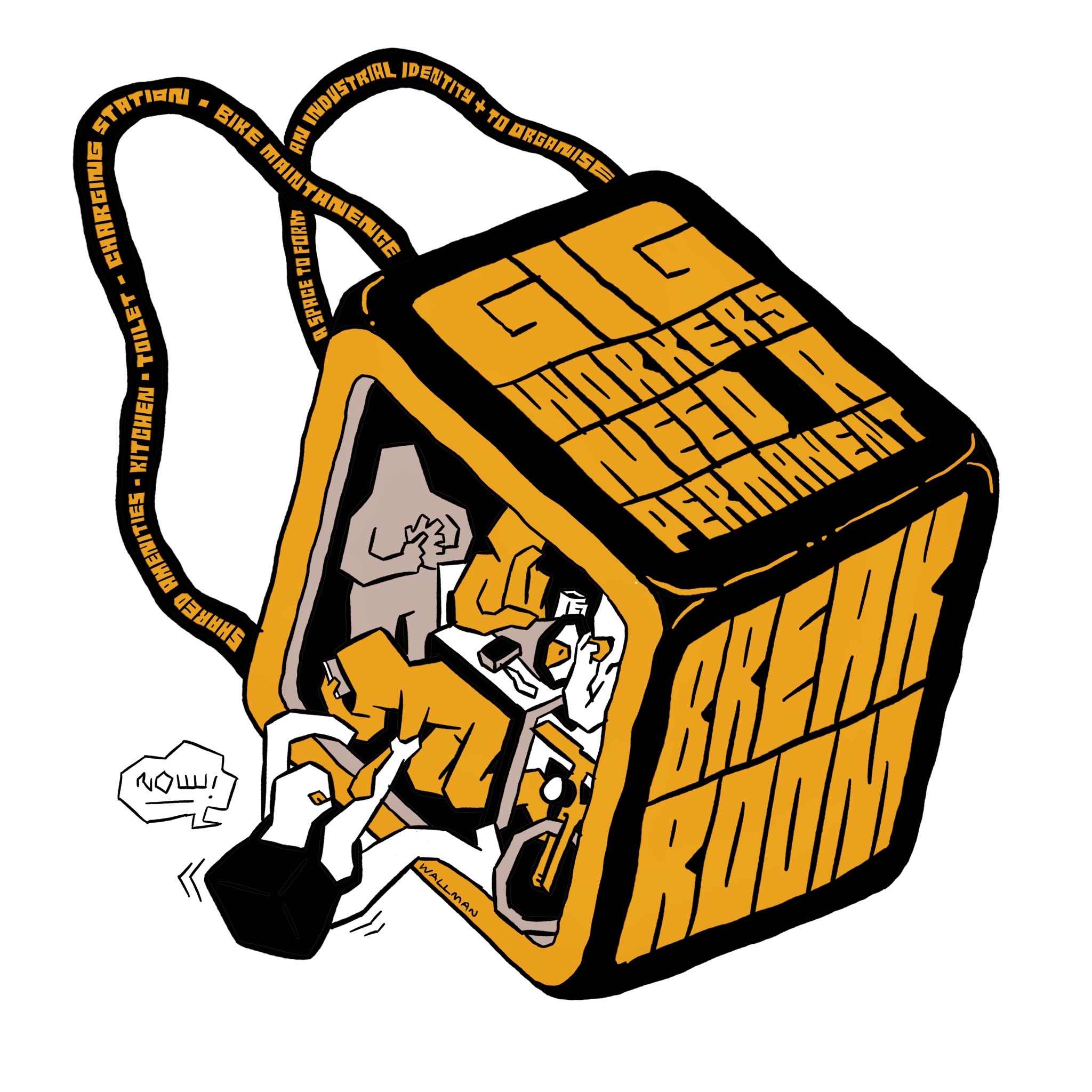 What: A public event with free food and information for those working in the gig economy.
Where: Testing Grounds, 391 Queen St, Melbourne VIC 3000 (Queen Victoria Market)
When: 1-7pm, Monday 8 - Sunday 14 May, 2023. Open all week!

With Deliveroo having departed from Australia, now more than ever, those doing app-based gig work need support. What this event is intended to offer is a space in which food delivery riders and gig workers can come together, meet one another, and feel supported.

By providing free access to food and drinks, relevant information, phone chargers, and other amenities, Melbourne's Gig Workers Meetups are intended to gather support - and demonstrate a need - for a permanent gig workers hub in Melbourne's CBD. Gathering support also means informing the general public about the experiences of gig workers. To this end, the Meetups will involve gathering information from gig workers about how the city could best support their needs and desires.

For more information, visit the Testing Grounds website.


A space for delivery riders & rideshare drivers

---


A space to meet other migrants, to use the toilet, to charge our phones and e-bike batteries. Somewhere to rest when it's quiet, to receive vehicle maintenance, and even to get information about visa options. This is what we are fighting for. Something like a staff room, but specifically for gig workers.


Join our mailing list to receive advice & hear about upcoming events

Legal Advice for Gig Workers

---


As part of the next Gig Workers' Meetup, lawyers from JobWatch will be offering free, targeted legal advice for gig workers. If you need expert legal advise, or just want to chat with other gig workers about challenges, make sure to drop in.

Where: Testing Grounds, 391 Queen St, Melbourne VIC 3000 (Queen Victoria Market)
When: 2pm, Thursday 11 May

Gig Worker Support Service
---

The Victorian Government has just announced a new online and phone-based support service for gig workers. This iniative is an Australian first, and representatives of the Service will be present at the next Melbourne Gig Workers Meetup throughout the week. Make sure to come along and find out more about how this service can help you. For more information visit the Gig Worker Support Service website here.